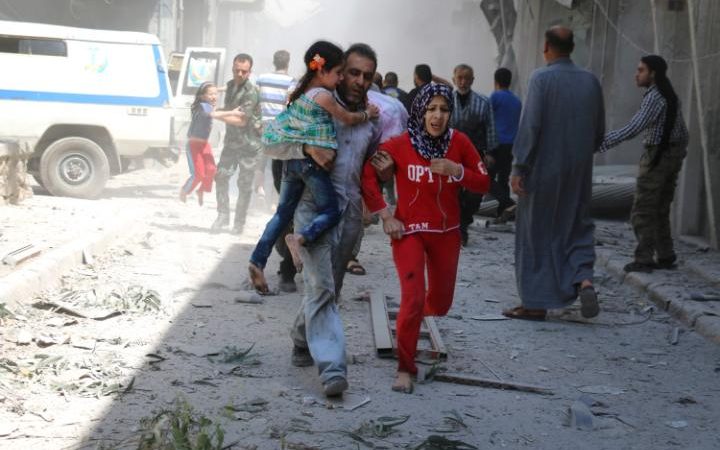 IN WEEK THAT ALEPPO BESIEGED UNDER INTENSE BOMBARDMENT OF ASSAD AND RUSSIA, CALL FOR 'PARTNERSHIP WITH RUSSIA' IN IRISH TIMES OPED:
With the fall of east Aleppo now imminent, among the series of reports of the desperate plight of the population were one from American Dr Samer Attar who was in the last car out of Aleppo:
'We had to stop doing CPR on a child who was severely injured in order to save someone else who was bleeding to death who we knew could be saved'. He added 'that child could have [been saved], had we got the personnel and the resources…I saw children missing limbs, children holding their intestines in their hands, body parts on the floor…I saw parents running around looking for their children, trying to find out who is alive and who is dead. … The screaming never let up…. One nurse told me that he feels like people in Aleppo are like bugs being crushed and that the world has abandoned them.
' -see report here: http://cnn.it/2a1tCv3 (14th July 2016).
Roy Gutman (Pulitzer prize winning reporter for A Witness to Genocide, on the 1993 ethnic cleansing of Bosnia) wrote a piece on July 12th on how the last supply route into Aleppo was cut under Syrian regime and Russian aerial bombardment, supported by Iranian troops on the ground Read more